Adventures while Playing Tantrix online

This tale refers to game ddyer-windy-2000-05-29-0503.

Green to Move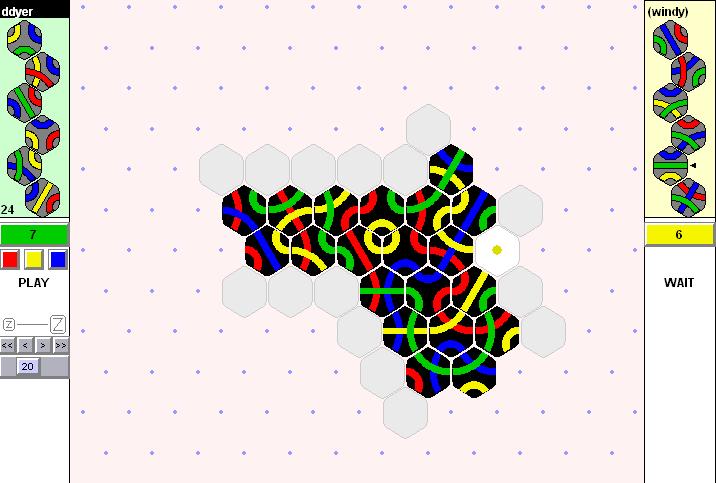 Here is the position, you are playing Green, it's your move. Where do you move???

---
The Best Laid Plan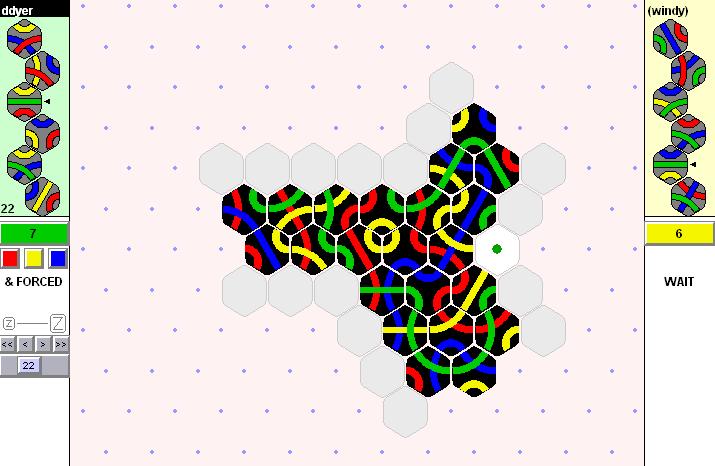 Above is the obviously perfect move:
Play tile #1 at the top, forcing tile 3 to connect.
Then, after yellow's forced move, all the green tiles will be connected.


Note that the replacement drawn for tile #3, another green straight, ruins it all!
The green straight forms two identical red-green-green forced spaces.
---
Going Nowhere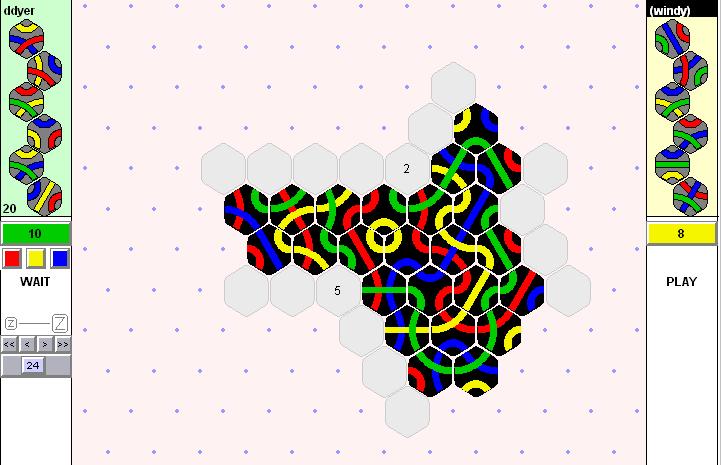 shocking but true: there are already five of them on the board, so only one left.
one of the r-g-g came up immediately, but the other is doomed to remain unconnected.
in effect, green wasted a move to create a short green line that can never go anywhere.


The moral of this tale is even a perfect move can go bad, given the wrong draw.